Cairngorms Mountain Heritage Project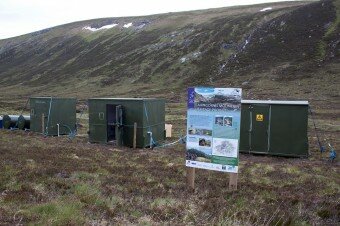 The Cairngorms Mountain Heritage Project (CMHP) was a 4 year (2011 – 2015) £2.1 million capital project to repair upland mountain paths across the west Cairngorms and aimed to provide sustainable public access whilst protecting the fragile landscape. Over the four years the project repaired around 94km of mountain paths working in partnership with landowners and stakeholders to ensure consistent construction and maintenance standards. The following paths were included in the project:
Ben Macdui
Beinn Meadhoin
Braeriach
Bynack More
Cairngorm Plateau
Carn ban Mor
Coire an T'Sneachda

Coire Raibert
Fiacaill a Coire Cas
Lairig Ghru
Lairig an Laoigh
North Corries Rim
Strathnethy
Windy Ridge
Download the Cairngorms Mountain Heritage Project leaflet here.
The project also provided for various public engagement initiatives to enable people to participate in the cultural and natural heritage of the area. These include the pilot Path Skills Training Project, the Cairngorms Adopt a Path Scheme, interpretation and an audiovisual project to tell the stories of the Cairngorms.